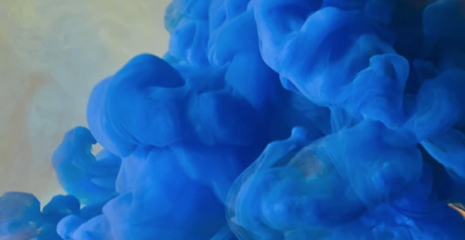 February 29, 11:00 AM–12:30 PM
Weather Report
Curated by Richard Klein
The Aldrich
Ridgefield, Connecticut
Saturday, February 29, 2019
11:00AM – Private Tour of Weather
1:00PM – Lunch TBD "dutch treat"
RSVP to CAROLE@FRANKLINSTREETWORKS.ORG
ABOUT WEATHER REPORT
A special tour and conversation with Richard Klein, the charismatic and brainy curator of Weather Report. In this captivating exhibition, 21 artists and three researchers explore the ways that atmosphere has influenced visual culture in the 21st century. Weather Report reveals the sky as a site where the aesthetic, the romantic, the political, the social, and the scientific co-exist and inform one another. The depiction of weather phenomena in the visual arts is traditionally linked with either landscape painting or photography, but in the last two decades, artists have increasingly turned to other media to explore weather and, by extension, the larger subject of the Earth's atmosphere. The range of ways in which these artists depict weather phenomena is remarkable.
ACCESSIBILITY
All entrances and public areas of the Museum are wheelchair accessible. An elevator is located on the ground floor. The Museum is ADA compliant including accessible bathrooms, large-print text, and qualifies as a low stim space.
ABOUT ART ENGAGED
Art Engaged is the best membership program for people who love art, artists, collecting, conversing, and backstories,  Membership is $250 for the year and members can invite one guest to all of our special trips, previews, and events. Join here for a year of thought-provoking discovery shared with kindred spirits.
Upcoming outings:
MARCH – The Whitney, Vida Americana: Mexican Muralists Remake American Art, Sat, Mar 21

APRIL –  Ice House, Garrison, NY Sat, Apr 25 with founder Jayne Johnson

MAY – BrownGrotta, Wilton, CT, date TBD, private tour (May 2-10) pioneering contemporary craft, craftivism

JUNE – ArtWalk, Stamford, Fri, Jun 19, 5-8pm

JULY – Maggazino, Garrison, NY, Mon,  July 27, Private Tour and Lunch hosted by Founders Georgio and Nancy

AUGUST – Chamberlain Studio, Shelter Island, date TBD

SEPTEMBER – Josef & Anni Albers Foundation, Bethany, CT, date TBD