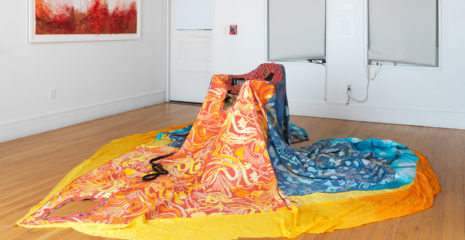 April 20, 12:00 PM–12:00 AM
For now, in keeping with national recommendations during the COVID-19 crisis, our space is closed.
Upcoming events that are in a wait-and-see mode are:
Group tours of Roots & Roads – we hope to resume April 20th. To schedule a tour, email our creative director, Terri C Smith,  at          terri@franklinstreetworks.org
Talk by Soul Fire Farm at the Ferguson scheduled for Sun, April 19th 3-5pm
Art Engaged outing to the Ice House, Garrison NY, scheduled for Sat, April 27, 11am
Cancelled Events are:
Artist talk with Becci Davis at UConn-Stamford scheduled for Mon, April 13 is cancelled as the campus is closed until the end of the semester and has canceled all events.
Thank you and be safe:
We are grateful for your love and support and want to stay connected.  Engage with us and others in the FSW community by contributing and responding to our posts on Instagram and Facebook, and of course visit our website regularly for updates.
In the meantime, we are closely following the recommendations of the Centers for Disease Control, which include:
·      Frequent handwashing with soap and warm water
·      Keeping hands away from the face
·      Covering your mouth when sneezing or coughing
·      Vigilant common hygiene practices
·      Maintaining a 3-6 foot distance from others
If you are sick or showing symptoms, please follow the CDC recommendation to self-quarantine for 14 days if you are showing symptoms or have visited a Level 2 or 3 area.
Early symptoms appear to be fever, cough, and shortness of breath. In addition, the CDC reports that surface contagion appears to be a greater danger than originally known.
Stay safe, and see you soon.