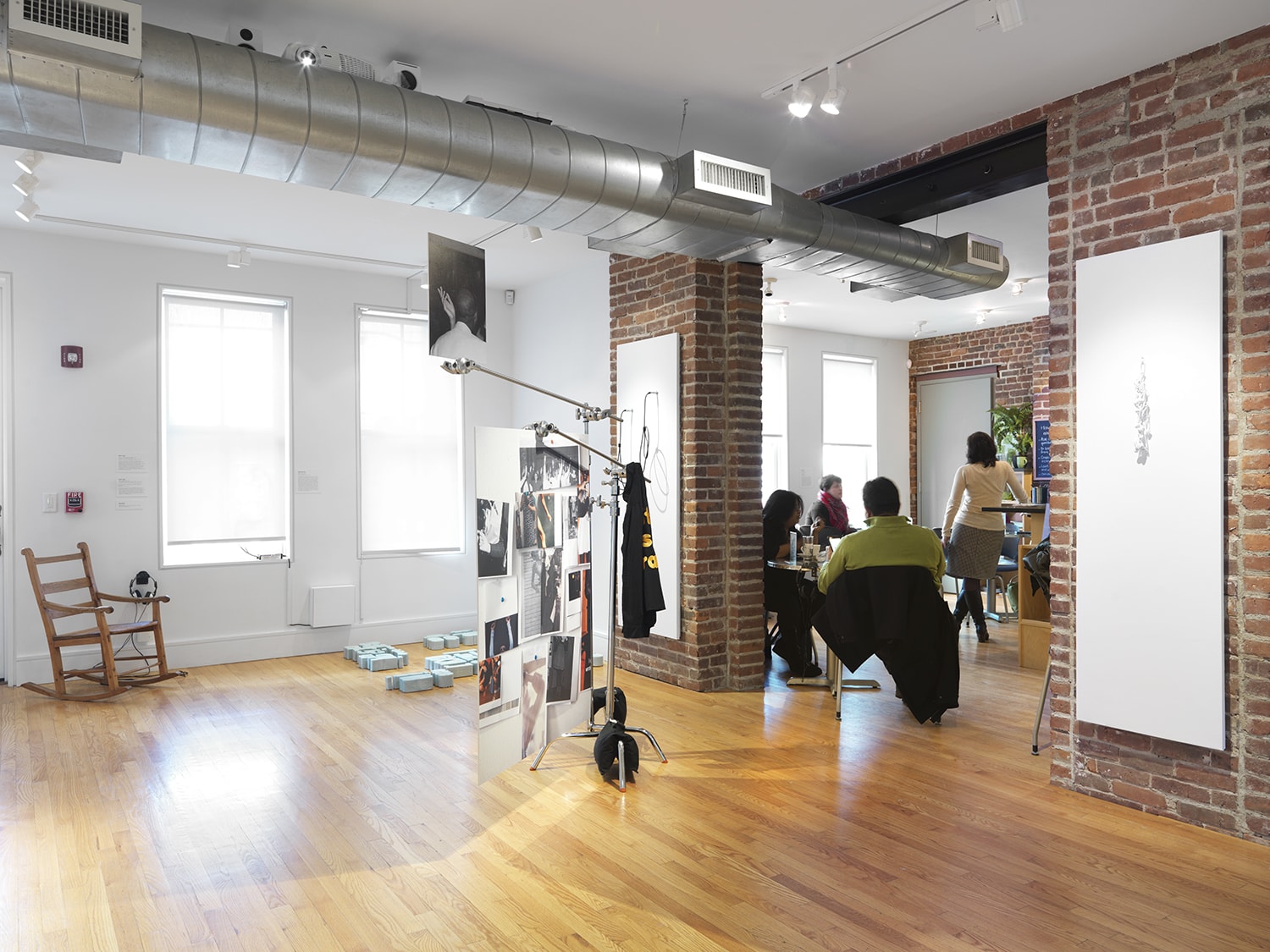 Franklin Street, originally called the "Northfield Road," was named after Franklin Adams, son of the area's principal developer, Nathaniel Adams. The row of brick townhouses in which Franklin Street Works resides was constructed between 1886 and 1890 and was one of the last structures erected on the street. The Franklin Street Works building was originally two homes for working-class families in Stamford, Connecticut. Few buildings from the Victorian era remain in the city and the building resides between eighties corporate architecture, parking lots, and hodgepodge of retrofitted homes and offices built from the 1940s to today. It is across from a historic church and cemetery, the only locatable comrade from its own era. Franklin Street Works' scale is domestic and inviting and once inside, visitors encounter its thoughtfully renovated interior – a mix of post-modernist architectural details, track lighting, and exposed brick.
Our location in Downtown Stamford means Franklin Street Works visitors can make a day of it in Stamford. There are many attractions and businesses in walking distance of the space. More than 70 restaurants and bars are situated in downtown, ranging from Irish pubs to tapas to specialty beer bars to fine dining. There is also a large shopping mall nearby and several places to go thrifting, including a large Good Will and Laurel House Treasure Hunters Thrift Store where purchases benefit their work providing resources and opportunities for people living with mental illness. Other cultural not-for-profit organizations of note are also within walking distance, including Mill River Park with its lush native plantings and carousel; the Palace Theater which hosts well known comedians; the Ferguson Library which has a robust calendar of community programming and a gallery dedicated to local artists; and the Avon Theatre, an independent theater that shows art films and documentaries. Want to explore the local art scene? The Stamford Art Association, a local artist member group that puts on juried exhibitions, is next door and the Loft Artist Association studios are a short drive away in the "South End" of Stamford.
FRANKLIN STREET WORKS is located at: 41 Franklin Street, Stamford, CT 06901
It can be easily reached via Metro North's New Haven Line to Stamford station (30 State Street), which is one mile from Franklin Street Works.
Parking
There are 3-hour parking meters just outside the entrance to the gallery on Franklin Street that are free after 7 p.m., and 25 cents per 15 minutes before 6 p.m. There is a lot with an attendant on Franklin Street just a couple of doors down on the right side of the street (closer to Broad Street) from Franklin Street Works. Rates are variable. There are also a number of parking garages nearby. The nearest are:
Target
Entrance on Broad; $1 for the first 2 hours, then $2/hour, $11/day.
Summer Street Garage
Entrances on Lower Summer, Broad or Washington Blvd. Northbound;
$1/hour, $9/day, there is also an evening rate of $3/evening
Sat. & Sun. are free until 5pm.
Accessibility
Franklin Street Works has an ADA compliant ramp to our back door on the first floor and is accessible from Franklin St. Once inside there is an elevator and bathrooms are spacious but do not have grab bars.
Current Exhibition