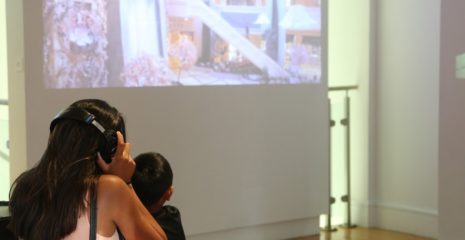 June 28, 5:00 PM–8:00 PM
The 7th annual ARTWALK in Stamford Downtown is Friday, June 28 from 5-8pm! The evening includes art receptions, live music, dance lessons, art demonstrations and children's art activities. FREE TO THE PUBLIC, this event will feature more than 100 artists and five nonprofit contemporary art galleries, including Franklin Street Works. The reception at FSW will include light refreshments and a wine reception.
The Franklin Street Works team is looking forward to saying hello, introducing visitors to our mission and current exhibition "Collective Action Archive: Redux," which features more than 30 artist collectives from around the United States. Art and activism collide in this informative and lively exhibition. Read more about the group show HERE.
Other gallery stroll offerings include, eight downtown art installations and Stamford_Portal in Latham Park, where you can interact with people around the world.  Along the ARTWALK route, enjoy live music curated by Barbara Occhino and dance lessons with Dance with Me Stamford.  Witness a live portrait demonstration or discover the ARTWALK Kids Zone.
To begin your ARTWALK experience, pick up an ARTWALK route map and passport in front of The Ferguson Library at the ARTWALK reception desk anytime between 5-7:45pm.