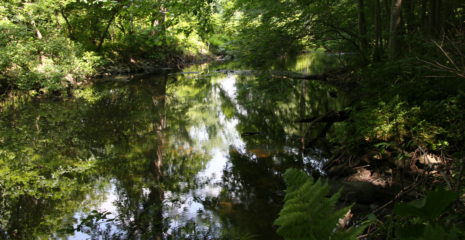 October 5, 4:00 PM–6:00 PM
On Saturday, October 5 from 4-6 pm, join Franklin Street Works and The Stamford Land Conservation Trust for our final weekend of Gardening Programs in the 2019 season!
We will learn about this hidden gem in Stamford's environmental activism scene, the importance of open space to communities, and share ways we can be greener in our day-to-day life. The Stamford Land Conservation Trust is dedicated to the preservation and protection of open space in the City of Stamford, both for the benefit of the citizens of the city and the sustainability of our environment.
As a bonus, the event will include a wine reception and a 20-minute guided tour Franklin Street Works newest exhibition "Otherwise Obscured: Erasure in Body and Text" will be offered.
The exhibition is curated by Stamford-raised, Brooklyn-based guest curator Danilo Machado and examines the relationships between the erasure of text through redaction and illegibility and the erasure of bodies through policy and violence. The group of intergenerational artists presented engage with a range of source materials—including government legislation, museum catalogs, and archival photography—to create work in video, audio, performance, poetry, and other media.  Artists include: Phil America, Bahar Behbahani, Hannah Black, Jesse Chun, Noelle de la Paz, Joey De Jesus, Alex Dolores Salerno, Francisco Eraso, Jr., Noah Fox, Harmony Hammond, Tony Lewis, Ana Mendieta, Oscar Muñoz, Paul Pfeiffer, Niina Pollari, Pope.L, Wendy Red Star, and Jennif(f)er Tamayo.