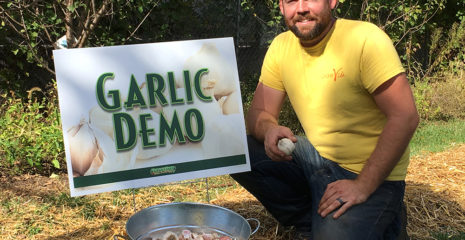 August 17, 2:00 PM–4:00 PM
As part of Franklin Street Works summer garden programming, we will gather community members in a casual conversation with Pete Novajosky, farm manager from downtown Stamford's Fairgate Farm. Pete will discuss the mission and activities at Fairgate Farm. This free, public event is Sat, August 17, 2019, 2:00 PM – 4:00 PM on FSW's back patio. Any items from our garden that are ready for picking will also be up for grabs!
Pete Novajosky is the Farm Manager at Fairgate and brings a wealth of experience in horticulture and gardening along with a devotion to promoting healthy lifestyles to the Stamford community. Since childhood, Pete has been drawn to gardening and, while in college, realized that he truly wanted to be a farmer. He began to study herbalism, nutrition and natural medicine, and has become a Connecticut Accredited Nursery Professional. Prior to joining Fairgate Farm, Pete spent three years as the Head Horticulturist and Manager at Green Up in Stamford where he designed living walls, organic gardens and hydroponic systems and where he constructed and repaired greenhouses consulting with clients in Fairfield County and the greater New York Metropolitan area. Pete also worked for seven years as General Manager at Gilbertie's Herb Gardens in Easton, Connecticut, the largest organic greenhouse system in New England.