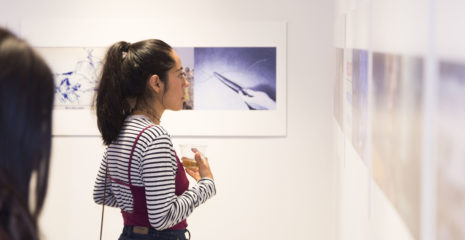 June 7, 12:30 PM–1:00 PM
Join us for a free, public tour of Collective Action Archive: Redux on Friday, June 7 from 12:30 – 1:00. We will get an overview of the show and focus on a handful of the 30+ exhibiting collectives on view.  Join Terri C Smith, our creative director for a free, casual, conversational walkthrough of the exhibition.
If you are new to contemporary art and want some guidance in understanding the work or if you are someone who loves to learn more about exhibitions you enjoy via a curator tour, first Fridays are your Fridays! "Lunch Engagement" tours are free and open to the public. Drop ins are welcome but RSVPs help us plan. RSVP info@franklinstreetworks.org.
"Collective Action Archive: Redux," an exhibition exploring the intersections between art and activism, featuring materials from dozens of U.S. artist/activist collectives. The exhibition expands on the 2013 show, "Collective Action Archive," which was curated collaboratively by Franklin Street Works with Purchase College, SUNY and then was accessioned into the college's library archive. The updated group exhibition features materials from the Library's archive along with new items from collectives who were not included in or had not yet formed at the time of the 2013 show. In the spirit of a living archive, new contributions will be added throughout the exhibition's run. READ MORE