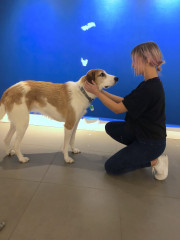 September 1, 12:00 PM–12:00 AM
Franklin Street Works Closes Permanently


Thank YOU for supporting our nine years of work in the arts

34 original exhibitions
415 exhibiting artists
130 educational programs
Dozens of national reviews
Two-time Andy Warhol Foundation for the Visual Arts grant recipient
Installation view Roots & Roads, curated by Anita N. Bateman
Over the last nine years, we are incredibly grateful to have collaborated with you, the innovative artists, talented curators, partner organizations, interns, and members of our regional community who have made Franklin Street Works such a vibrant space. We are especially thankful for the support of those of you in the Stamford area who regularly attended our events, explored our exhibitions, made generous donations, and dined at  our cafe. Together we created a caring, inquisitive, and welcoming space in which to explore contemporary art and cultivate community.
It is with a heavy heart that we share with you all the permanent closing of Franklin Street Works. COVID-19 has impacted all of us and has brought existing inequities into stark relief. Many small arts organizations in the U.S. are scrappy and underfunded, and Franklin Street Works was no exception. The pandemic impacted our supporters, partners, and community, adding to existing financial pressures and creating insurmountable circumstances that have forced us to make this difficult decision. For more information about the closing, please read our press release.
Joey De Jesus performing at opening reception of Otherwise Obscured: Erasure in Body and Text, curated by Danilo Machado
We are proud of our history as an award-winning, nationally recognized art space at the forefront of contemporary art. While we exhibited artists at every stage of their careers, we are honored to have collaborated with and supported so many emerging artists, showing a significant number before they exhibited at higher profile venues like MoMA, the New Museum, SculptureCenter, and the Whitney Museum of American Art.
Opening in September 2011—the same month Occupy Wall Street took over Zuccotti Park—Franklin Street Works' exhibitions and programs examined social, political, and aesthetic concerns through the lens of contemporary art. We cultivated a supportive platform for artists and curators, addressing themes such as feminism, disability justice, LGBTQ+, Blackness, and immigration. We consciously worked toward creating the most equitable organization possible, and, in 2019 were excited to implement new accessibility offerings for the public. Organizationally, we at FSW were examining how we could be more inclusive, including diversifying our board. We are grateful and indebted to all of the artists, curators, and collaborators over the years who shared their perspectives and suggestions on how we could better serve our collaborators and communities.
FSW team, civic leaders, exhibiting artists & guest curator – opening reception, My Vicious Throbbing Heart, curated by Risa Puleo
With our physical space closed, we believe it is important to preserve our legacy. To that end, Terri C Smith, Founding Creative Director, is working with a handful of FSW friends to develop a roadmap for a publicly available digital archive. Additionally, we will continue to maintain our social media presence on Facebook and Instagram, sharing news about past exhibiting artists, quotes from our communities, and more. If you would like to share a memory of or observation about Franklin Street Works that we can include in our archive or post on social media, please email it to Terri at tcamillesmith@gmail.com. We will also continue to update our
website
with profiles of artists, documentation of past programming, and more.
We would like to thank our team at the time of closing, Natasha Kuranko, our longtime Gallery Manager whose dedication to FSW, talent for community outreach, and work on our accessibility programming was vital to visitor experience; Carole Southall, our Executive Director from 2019-2020 for growing our Art Engaged program and connecting us with new community partners; Terri C Smith, our Founding Creative Director for her vision, leadership, and commitment; and our dedicated Board of Trustees, past and present, for their years of support.
Finally, thank you all, our community, for being part of the Franklin Street Works family! We hope that you will continue to support artists and arts organizations, especially those working to build a more integrous and inclusive art world.
With love and gratitude,
FSW Team:
Natasha Kuranko
Terri C Smith
Carole Southall
FSW Board of Trustees:
Sharon Chrust, President
John Fifield, Treasurer
Tom O'connor, Secretary
Michael Bischoff
Wendy Cooper
Kathryn Emmett
Beth Golub
Emily Golub
Richard Redniss
Caroline Vary
Bonnie Wattles

Gallery manager Natsha Kuranko with unofficial FSW
mascot Morty during the de-install of our final exhibition,
Roots & Roads, curated by Anita N Bateman.