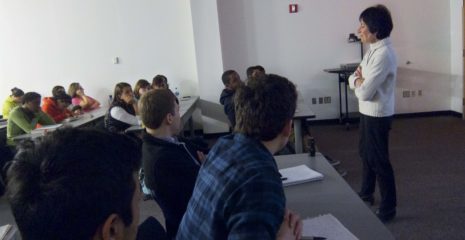 April 23, 11:20 AM–1:35 PM
ART What Thou EAT: Innovation in Food / Art / Ecosystems is a talk presented by Linda Weintraub at UConn, Stamford.
This lecture explores the dynamic issues at work today in art, food and social practice, addressing questions such as: Why does art change over time? Why is innovation a measure of great art? Linda Weintraub is an artist, curator, educator, homesteader, and the author of TO LIFE! Eco Art in Pursuit of a Sustainable Planet (2012), the first eco-art textbook for college art and environmental studies students. Weintraub shared her knowledge on the topic with 40 UConn, Connecticut, art history students.