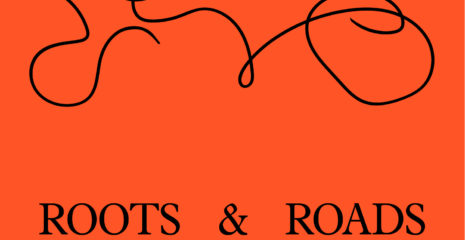 February 8, 5:00 PM–8:00 PM
"Roots & Roads," curated by Anita N. Bateman, opens with a free public reception that includes a commissioned performance by Nadia Wolff on Saturday, Feb. 8, 5-8pm. The exhibition features contemporary art that centers Black hair culture.
Exhibiting Artists: Nakeya Brown, Becci Davis, Morel Doucet, Adama Delphine Fawundu, Wangui Maina, Nontsikelelo Mutiti,  Katarra LaRae Peterson, Jay Simple, Julianknxx, Bryan Keith Thomas, Nafis White, Andrew Wilson, and Nadia Wolff.
"Roots & Roads" opens on Saturday, Feb. 8 with a free, public reception and a commissioned performance by Nadia Wolff.  In the  performance, "A Litany," Wolff cornrows and weaves a braided/woven basket structure onto a model's crown. "Initially inspired by the practice of women and children piling materials high upon their crown in order to transport items," says Wolff, "this piece aligns imagery and textile traditions from Black diasporic– particularly Haitian and Yoruba– religious performance and art with commonplace gestures of braiding, craft making, and transport of goods." 
On view through May 17,  Roots & Roads focuses on recent work by emerging Black artists and is curated by  Anita N. Bateman, a Providence, Rhode Island-based curator who specializes in modern and contemporary African art and art of the African Diaspora. The exhibition developed as a tribute to the African women who braided seeds and rice into their hair, and into the hair of their children, to ensure that they could provide sustenance despite the unknown circumstances effected by the transatlantic slave trade. This practice is a reflection of the central role hair and land play in articulating ideologies of affirming Blackness, both on the continent and in the African Diaspora. The exhibition title plays on homophones "roots" and "routes," examining the multiple meanings of each in relation to history and memory.  READ MORE