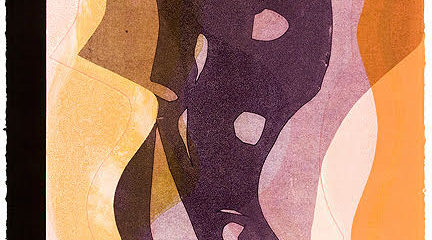 May 26, 5:00 PM–8:00 PM
Join us for a free, public reception for our summer exhibition, "My Vicious Throbbing Heart: Animating Desire in Abstract Painting," Saturday, May 26 from 5:00 – 8:00 pm. Guest curator Risa Puleo and several of the exhibiting artists will be in attendance!
This exhibition investigates the intersection of abstraction and animism as emphasized by certain formal qualities — goopy, sticky, ooey-gooey or otherwise materially luscious surfaces in combination with aspects of pattern and repetitions such as flutter, throbbing, palpitation, pulsating, orgiastic rhythms.The paintings in "My Vicious Throbbing Heart: Animating Desire in Abstract Painting," consequently, operate in between coming into being and moving out of form and are underscored by a sense of aliveness. An idea of "Frankenstein Painting" (in response to discussions about "Zombie Paintings" over the past few years) include forms of abstraction that attempt to spark life and animate the canvas as its own entity.
"I've been thinking about abstraction alongside many of the artists in the exhibition for many years," adds Puleo, "specifically, we've been in conversation about an idea of what "queer abstraction" is and can be. While everyone involved in this exhibition is queer, I'm more interested in 'queer' as a verb than a noun or identity category, and the possibilities that 'queering' as an action present to painting as a medium and abstraction as a genre."
Exhibiting artists Anna Betbeze, Anne Cousineau, Leidy Churchman, Matt Morris, Carrie Moyer, Sigrid Sandstrom, Laurel Sparks, Latham Zearfross and Claire Arctander, and Molly Zuckerman-Hartung draw from a lineage of Pattern and Decoration, craft, textiles, and the spill-and-pour aesthetics of Helen Frankenthaler and Lynda Benglis. Taking the forms of videos, installations of colored fabric and potpourri, a rope and rock assemblage, alchemical experiments on canvas and the floor of the exhibition space, charred and dyed fur, these artists luxuriate in materiality, while challenging the medium specificity of painting.
Image: Carrie Moyer, Untitled, 2012, Monotype, 30 x 22 inches. Courtesy of the artist and DC Moore Gallery, New York