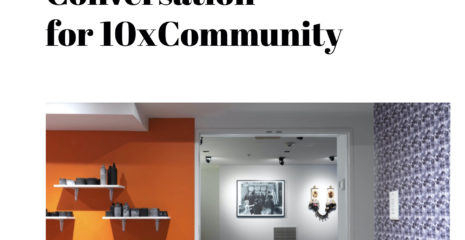 May 9, 12:00 PM–1:00 PM
Audra Lambert of Ante magazine interviewed our creative Director Terri C Smith about Franklin Street Works legacy and the upcoming work toward organizing our nine-year archive.
ANTE. Thanks, Terri, for sitting down with us! So Franklin Street Works was known as a contemporary art space but during your time working there, it achieved recognition for engaging with social justice as well. Can you elaborate on the founding of the space, its evolution and how social justice aligned with FWS' mission?
Terri C. Smith. Being the founding creative director of an arts organization is a unique perspective because you are steeped in its institutional history and have a deep on-the-ground understanding of its growth and impact. When I was invited to co-found Franklin Street Works by Stamford lawyer and philanthropist Kathryn Emmett she had the idea of an art space with a cafe.
It was up to me to craft the specifics in terms of mission, vision, and programming. I had been in Connecticut working in the arts for a few years and had a sense of that scene. When I began conceptualizing what FSW might look like, I was thinking a lot about NYC alternative art spaces from the 60s and 70s like Artists Space, The Kitchen, and Food and their commitment to emerging artists and grassroots principles. I also had 15 years of experience working in two accredited museums and valued good scholarship and museum best practices. So my thinking was to create a program that included rigorous exhibitions and also integrated values of community inclusion – a discursive, social, and activist community hub with contemporary art at its center." READ MORE