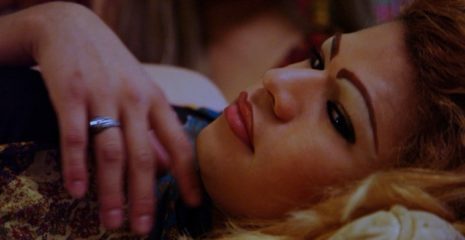 July 25, 6:00 PM–8:00 PM
Franklin Street Works is screening the documentary Wildness directed by LA-based artist Wu Tsang on July 25th from 6:00 – 8:00pm at the Ferguson Library in downtown Stamford. There is a pre-screening wine reception at Franklin Street Works from 5:00 – 5:45pm; screening from 6:00 – 7:15; and a curator/community panel until 8:00pm. The screening is part of the educational programming for Franklin Street Works' current exhibition, "The Work of Love, The Queer of Labor," which is on view at Franklin Street Works through August 27th. The group show is curated by Olga Kopenkina and Yevgeniy Fiks and explores the value and quality of same-sex love in a class-obsessed society.
Wu Tsang's documentary, Wildness (2012), is a portrait of the Silver Platter, a historic underground LA bar that has been home to the Latin/LGBTQ immigrant community since 1963. The documentary analyzes the meaning behind "safe spaces" and asks questions about the stark gaps between different cultures, generations, and sexualities.
The film takes place during a time when young artists — Wu Tsang and DJs NGUZUNGUZU and Total Freedom — became involved at the bar, creating weekly parties called "Wildness" on the formerly slow Tuesday nights. Following several story threads, Tsang captures the lives of the trans women performers, including their contributions to the evolving dynamics of the Silver Platter and the "Wildness" parties. The Austin Chronicle observes that Wildness performs a sort of "palliative care for a brief but vibrant set of relational communities," exposing a marginalized, yet brightly colored corner of society that deserves a louder voice.