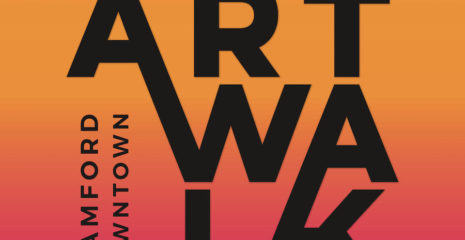 June 22, 5:00 PM–8:00 PM
The Stamford Downtown Art Walk is around the corner! Franklin Street Works is one of the participating arts organizations audiences can visit on Friday, June 22 from 5-8pm.  We plan to have a family art activity designed by exhibiting artists Claire Arctander and Latham Zearfoss on our back patio, weather permitting. The Franklin Street Works team will be on site to share information about the current exhibition, "My Vicious Throbbing Heart: Animating Desire in Abstract Painting," curated by Risa Puleo and on view through September 9th. Exhibiting artists: Anna Betbeze, Anne Cousineau, Leidy Churchman, Lisi Raskin, Matt Morris, Carrie Moyer, Sigrid Sandstrom, Laurel Sparks, Latham Zearfross and Claire Arctander, and Molly Zuckerman-Hartung.
This event is free and open to the public and is always a blast. See you there!