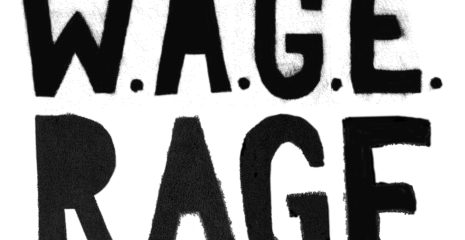 May 25, 4:00 PM–6:00 PM
Core organizer Lise Soskolne will be at Franklin Street Works for a free public talk and participatory discussion about W.A.G.E. and its work over the past decade to regulate artist compensation in the nonprofit sector. Looking at how digital platforms can be used to organize creative workers, and how class stratification and competition factor into building solidarities between us, Soskolne will present WAGENCY – an initiative recently launched by W.A.G.E. to organize artists and institutions, and later buyers and sellers of art, around a shared politics of labor.
More on WAGENCY from W.A.G.E. website:
Minimum payment standards for artists' labor have never been established by government at the city, state or federal level — that task has been left to us. In the absence of state oversight, W.A.G.E. introduces mechanisms for self-regulation into the contemporary art field that provide both artists and institutions with the means to collectively bring about a more equitable distribution of its economy.
WAGENCY is a transactional platform that provides working artists of varying means with the necessary collective agency to negotiate compensation or withhold content from the nonprofit institutions that contract our labor. We built WAGENCY for artists who need to earn money in order to survive, and who refuse to support a multi-billion dollar industry through their exploitation by it.
Artists are contracted workers. We supply content and produce value in the gig economy just like millions of others. When we enter into temporary transactional relationships with institutions we are content providers but that doesn't diminish the content of our work. It has nothing to do with what we make because payment is not for the content itself — it is for its provision. It is for the work of working with an institution.
When we work with public institutions we can expect to be compensated for our labor and paid according to the only standards the sector has: W.A.G.E. standards. When we willingly go unpaid we not only exploit ourselves, we exploit each other. When we participate in a race to the bottom we deny the participation of those who can't afford to work for free. It is because the exploitation of human labor originates from and holds in place race, gender, and class-based forms of oppression and dispossession that it must be challenged. WAGENCY is how we propose to organize an unpaid workforce in an unregulated field.