Franklin Street Works is an award-winning, not-for-profit contemporary art space and café that creates original museum-quality exhibitions and engaging educational programs. The organization's goals include broadening community participation in the arts, contributing to a larger arts dialogue, and cultivating emerging artists. By combining rigorous curatorial work, innovative artistic practices and grassroots community building Franklin street works serves the region while also participating in a larger, international dialogue around contemporary art.
To date, Franklin Street Works has exhibited the work of more than 350 artists, curated 30 original exhibitions, and organized approximately 130 programs, including talks, tours, and performances. This work has received national and regional support, including two, multi-year grants from the Andy Warhol Foundation for the Visual Arts as well as grants from Fairfield County's Community Foundation, Connecticut Office of the Arts, and more. Exhibitions have been recognized with positive reviews in major publications such as Artforum online, Art in America online, Art New England, Art Papers, Bomb blog, The Huffington Post, Hyperallergic, and Modern Painters.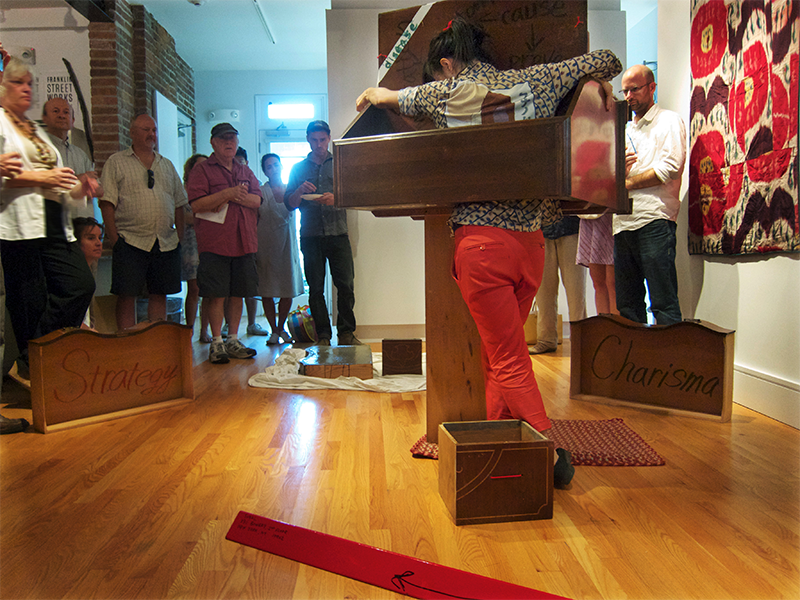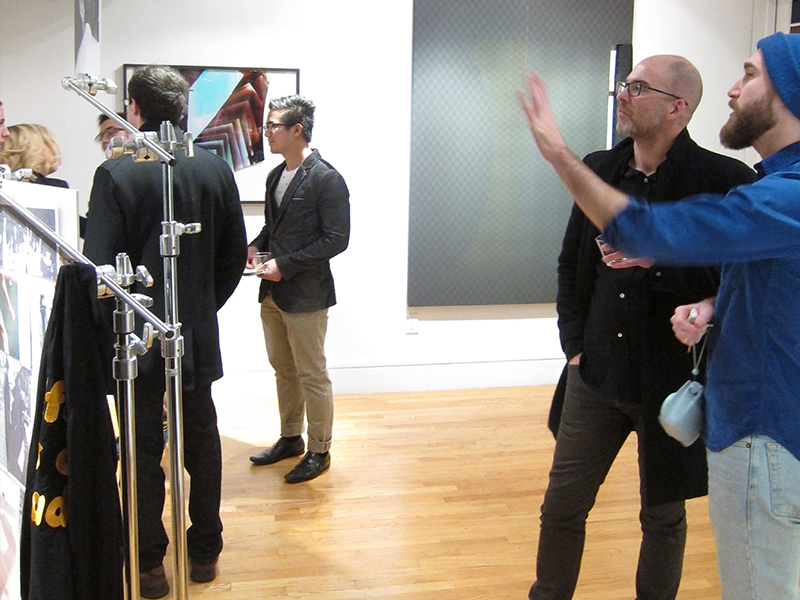 Learn More About Our Current Exhibition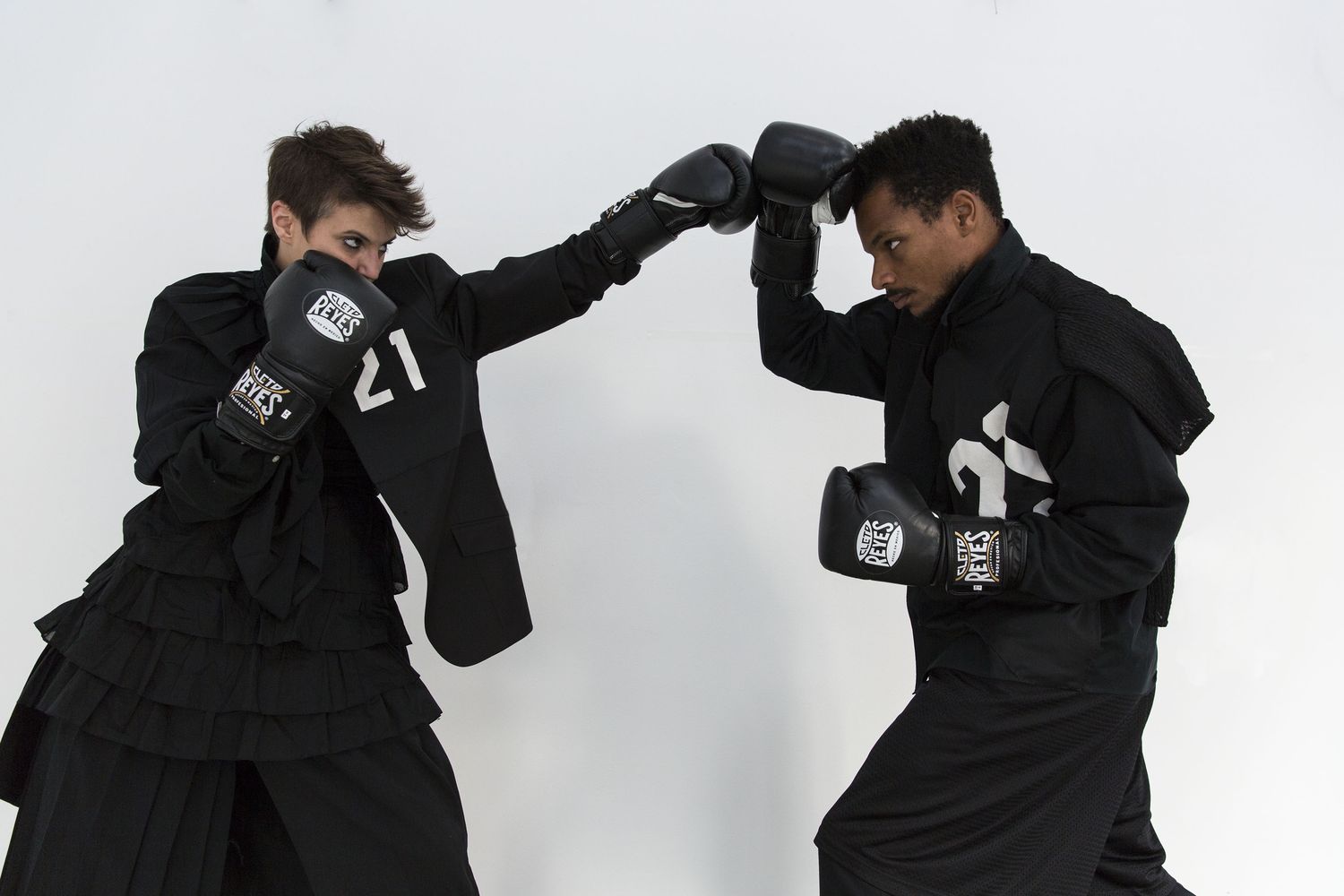 "I hear it everywhere I go"
This exhibition is inspired by artist Cady Noland, more specifically her thinking about and attention to the American tendency to play out personal dissatisfaction on populations residing at cultural extremes of invisibility and poverty or fame and power. The exhibition explores identity politics through the allegorical lens of the American Dream by exhibiting works that address multifarious, often counter-culture, versions of the pursuit of happiness or critique the very concept of one "shared" U.S. dream. Curated by Terri C Smith.
Exhibiting Artists
Alex Bag, Michael Blake, Nayland Blake, Jen DeNike, Jonah Freeman & Justin Lowe, Rashid Johnson, Adam McEwen, Rodney McMillian, Tameka Norris, Cheryl Pope, Mikel Rouse, and Melissa Vandenberg
Exhibition Curators
Terri C. Smith
Learn More About Our Current Exhibition
Achievements
Two multi-year grants from The Andy Warhol Foundation for the Visual Arts
More than 30 reviews and features, including Afterimage, artcritical, Artforum online, Art in America online, Art New England, Art Papers, Bomb blog, Daily Serving, The Huffington Post, Hyperallergic and Modern Painters.
Three Grants from The Connecticut Office of the Arts
Three CAPP Grants, City of Stamford
Three grants from Fairfield County's Community Foundation
Testimonial
"Franklin Street Works provides a rare experience in Fairfield County for the viewing of Contemporary and Emerging Art. FSW's exhibitions are exceptionally well curated with exhibition themes and artists that reflect what I am seeing at New York City art spaces. Some of these artists are internationally renown, like Carolee Schneemann, who was in the 2016 exhibition, Cut-Up: Contemporary Collage and Cut-Up Histories through a Feminist Lens; Schneemann has just been chosen to receive this year's Venice Biennale's Golden Lion award for lifetime achievement. In addition to some of the well known artists exhibited, emerging artists such as Trisha Baga, Juliana Huxtable, and Aki Sasamoto, have been identified by Franklin Street Works before they have gone on to receive wider recognition at museums and important fairs such as Frieze. FSW is truly an important and unique component of the cultural fabric of downtown Stamford."
– Contemporary Art Appraiser